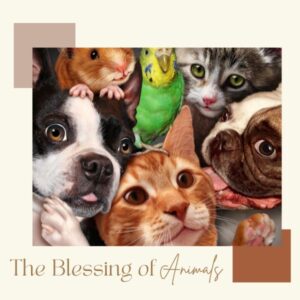 Do you love your pet?
Well, God does too!
St. Francis of Assisi is the patron saint of animals and it's part of our Franciscan tradition to bless our furry friends on or near Francis' feast day.
So bring your cat or dog, fish or frog, or any friend you have to get blessed.
Saturday, September 30th at 2:00 PM
Please gather with your pet near the entrance of the church on W. 31st Street.  We will process in together for the blessing.