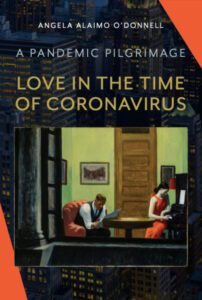 Join us as author Dr. Angela Alaimo O'Donnell, reads from her book of poems Love in the Time of Coronavirus: A Pandemic Pilgrimage and invites us to unpack our experience of the past year and half through her poetry.
During the course of the evening Dr. Angela Alaimo O'Donnell will read selected poems from her new book.  Then a portion of the evening will allow attendees to discuss their experience of the pandemic.  The evening will conclude with a short prayer service offering to God what we have been through together.
Dr. Angela will sign books after the prayer service.  Copies of the book will be available to purchase that evening.
Join us:
Thursday, September 30th
6:30 PM
San Damiano Hall
This event is free and open to the public.
COVID safety measures:  We ask all attendees to please wear a mask during this event.
+
Click here for more FRANCIS WEEK 2021 events.
About the author:
Angela Alaimo O'Donnell, PhD is a professor, poet, and writer at F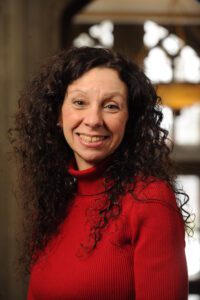 ordham University in New York City and serves as Associate Director of Fordham's Curran Center for American Catholic Studies. Her publications include two chapbooks and seven collections of poems, most recently, Andalusian Hours (2020), a collection of 101 poems that channel the voice of Flannery O'Connor, and Love in the Time of Coronavirus: A Pandemic Pilgrimage (2021).  In addition, O'Donnell has published a prize-winning memoir, Mortal Blessings (2014) and a book of hours based on the practical theology of Flannery O'Connor, The Province of Joy (2012), and her biography Flannery O'Connor: Fiction Fired by Faith  (2015) was awarded first prize for excellence in publishing from The Association of Catholic Publishers.  Her new critical book on Flannery O'Connor, Radical Ambivalence: Race in Flannery O'Connor was published by Fordham University Press in 2020.