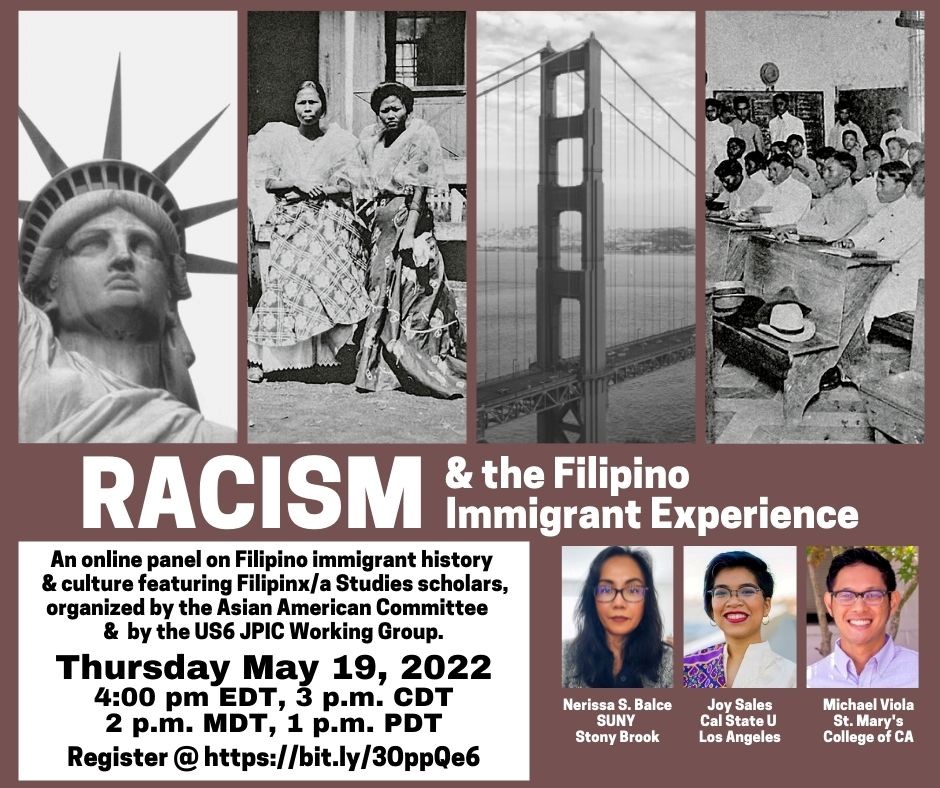 In celebration of Asian American & Pacific Islander (AAPI) Heritage Month, we would like to invite you to a free webinar on Racism & the Filipino Immigrant Experience on
Thursday, May 19, 2022
at 4:00 p.m. EDT. 
Listen to three Filipino scholars talk about the untold stories of racism early Filipino immigrants have encountered.
The webinar is organized by the HNP Asian American Committee & the US6 JPIC Working Group.
To register: https://bit.ly/3OppQe6