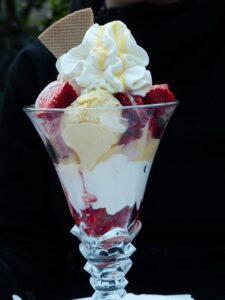 This Sunday, July 17th, is Sundae Sunday again!
We invite you to stop by the Clare Room in St. Francis House next door to the church after the 5:00 PM Mass on Sunday to enjoy a delicious cold treat before heading out!
We are very grateful to those who sponsored this months' Sundae Sunday.
Thank You!