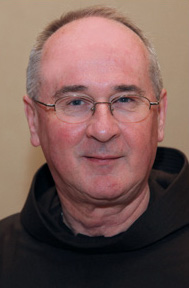 Luke's Gospel for this Sunday is very familiar to us, but one sentence stands out at the beginning: "This man welcomes sinners and eats with them." This sentence speaks of the way that Jesus moved among the people in the towns and villages where he traveled. His non-judgmental and welcoming approach spoke clearly of the way that He believed God wanted Him to deal with the variety of people that he met along the way. To show what He believed, Jesus then told the parable of the Prodigal Younger Son, or the Generous Father, or the Prodigal Older Son. Each of these individuals had their positive points, but also very evident weak points. Don't each of us have the same? This is a good parable for us to meditate on during the week.
Starting last Sunday and continuing through next Sunday, we will participate in the Scrutinies at the 5:00 PM Mass. While these are meant for those in the RCIA, it is good for us to enter into the spirit, asking God to remove from us those negative, selfish atti- tudes and habits that we all have. The second reading from today's Mass says: "Whoever is in Christ is a new creation… And all this is from God." We want to make ourselves open to that transforming power that will make us "a new creation." God doesn't force this on us, but waits for us to want to be open to receive this gift. This gift is meant for you and me. Continue to pray for those preparing to be received into the church at the Easter Vigil.
-Fr. Andrew Reitz, O.F.M.