Our sisters, brothers and their children are facing hunger, homelessness and evacuation because of the cruel events that are currently happening in Ukraine. While many are leaving the country, the Franciscan Friars are staying to help and be with the people they serve. The Franciscan Friars in Ukraine are asking for your help. Please give generously to the Franciscan Relief Fund to Help Us Help Them.
Click here for more information and to donate:  https://franciscanrelieffund.org
or click the heart to go directly to the donation page: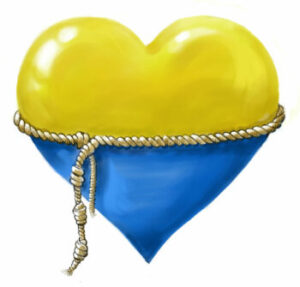 THE FRANCISCAN RELIEF FUND WAS ESTABLISHED BY THE FRANCISCAN FRIARS IN 2020 TO BRING FOOD ASSISTANCE TO MEN, WOMEN, AND CHILDREN FACING HUNGER DURING TIMES OF NATURAL DISASTER, WAR, DISEASE, UNEMPLOYMENT OR POVERTY.