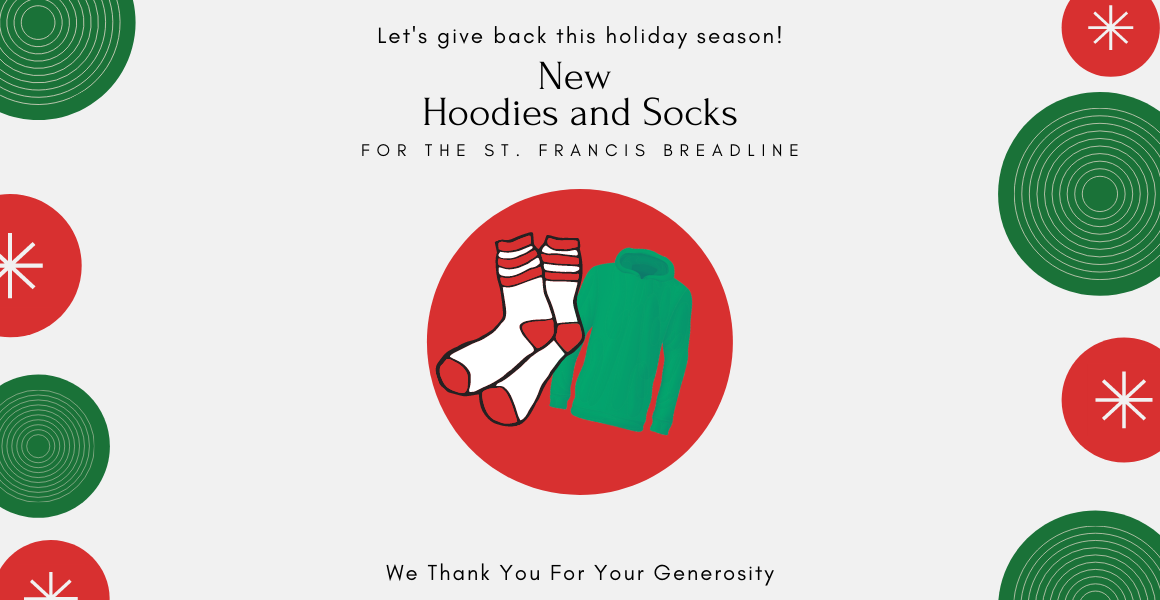 NEW HOODIES AND SOCKS
Let's give back this holiday season!  We are asking everyone who can to donate new hoodies and/or socks for the St. Francis Breadline guests. They will be distributed at Christmas.
Please bring a large or x-large hooded sweatshirt and/or athletic socks. These items can be placed in the boxes by the Blessed Mother and St. Joseph by Friday, December 17th. 
We thank you in advance for your generosity.