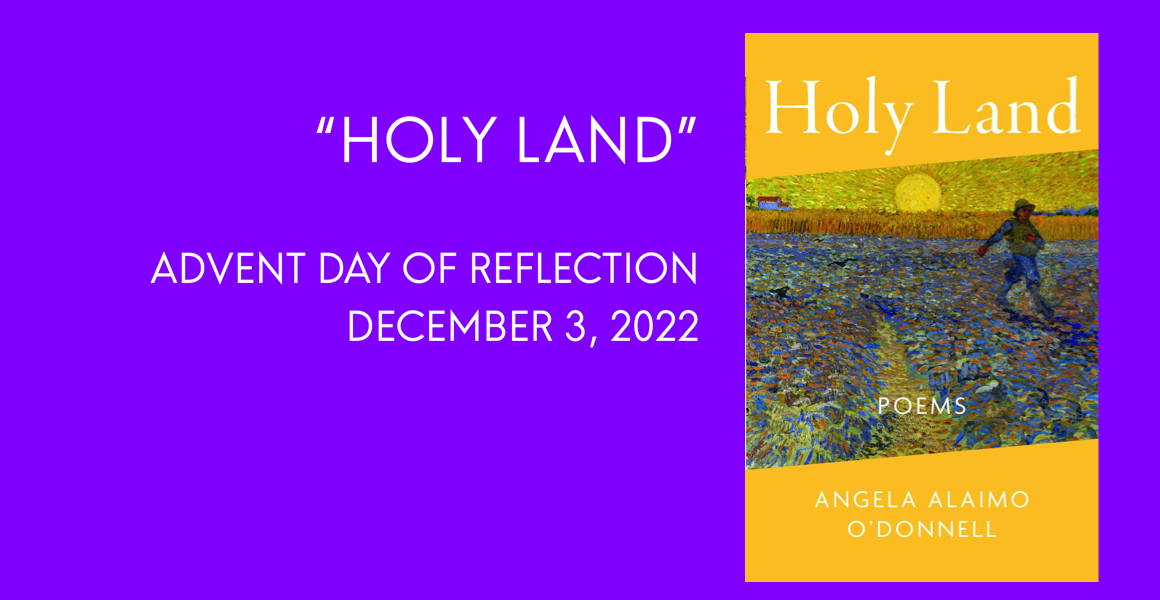 Our Advent Day of Reflection this year will be led by author Dr. Angela Alaimo O'Donnell, who will invite us to reflect on themes of the Advent season through a selection of poems from her new book Holy Land.
Join us to enter this sacred season with prayer, inspiration from Dr. Alaimo's poetry, mediation and discussion.
Breakfast will be provided.
Copies of the book will be available to purchase that day and Dr. Alaimo will sign books at the end of the event.
Join us:
Saturday, December 3
9:30 AM – 12:00 PM
San Damiano Hall
This event is free and open to all.
About the author:
Angela Alaimo O'Donnell, PhD is a professor, poet, and writer at F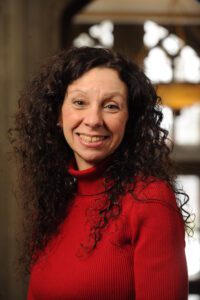 ordham University in New York City and serves as Associate Director of Fordham's Curran Center for American Catholic Studies. Her publications include two chapbooks and seven collections of poems, most recently, Andalusian Hours (2020), a collection of 101 poems that channel the voice of Flannery O'Connor, and Love in the Time of Coronavirus: A Pandemic Pilgrimage (2021).  In addition, O'Donnell has published a prize-winning memoir, Mortal Blessings (2014) and a book of hours based on the practical theology of Flannery O'Connor, The Province of Joy (2012), and her biography Flannery O'Connor: Fiction Fired by Faith  (2015) was awarded first prize for excellence in publishing from The Association of Catholic Publishers.  Her new critical book on Flannery O'Connor, Radical Ambivalence: Race in Flannery O'Connor was published by Fordham University Press in 2020.