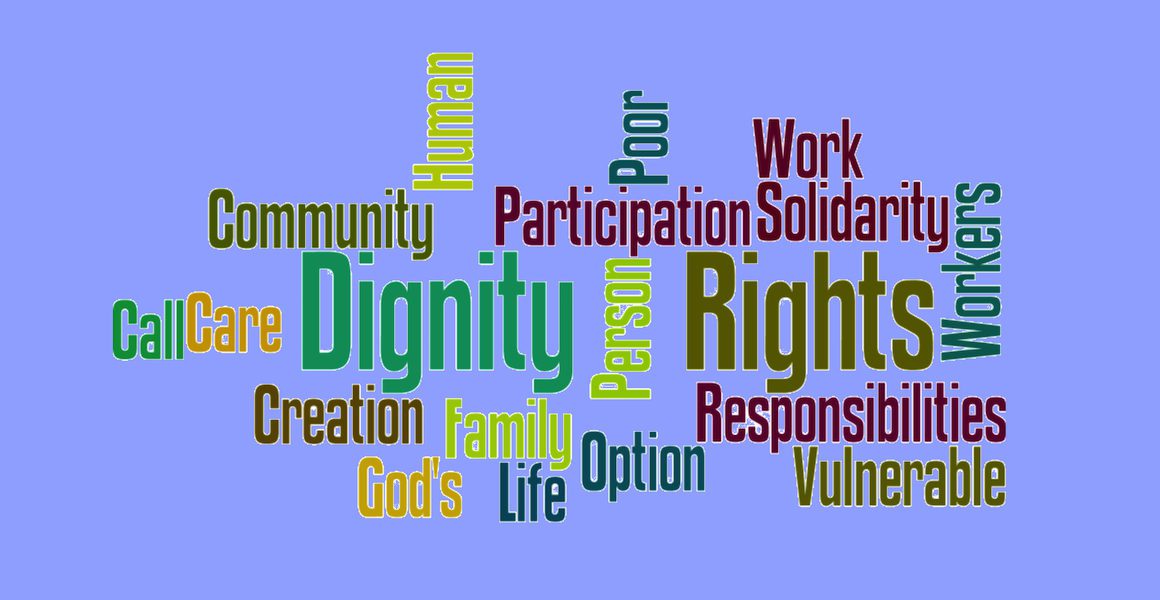 The person is not only sacred but also social. How we organize our society – in economics and politics, in law and policy – directly affects human dignity and the capacity of individuals to grow in community. Marriage and the family are the central social institutions that must be supported and strengthened.
The family is thus an agent of pastoral activity through its explicit proclamation of the Gospel and its legacy of varied forms of witness, namely solidarity with the poor, openness to a diversity of people, the protection of creation, moral and material solidarity with other families… and the transformation of unjust social structures.
…by their innermost nature men and women are social beings and unless they relate themselves to others they can neither live nor develop their potential. Local individuals and groups can make a real difference.
They are able to instill a greater sense of responsibility, a strong sense of community, a readiness to protect others, a spirit of creativity and a deep love for the land.