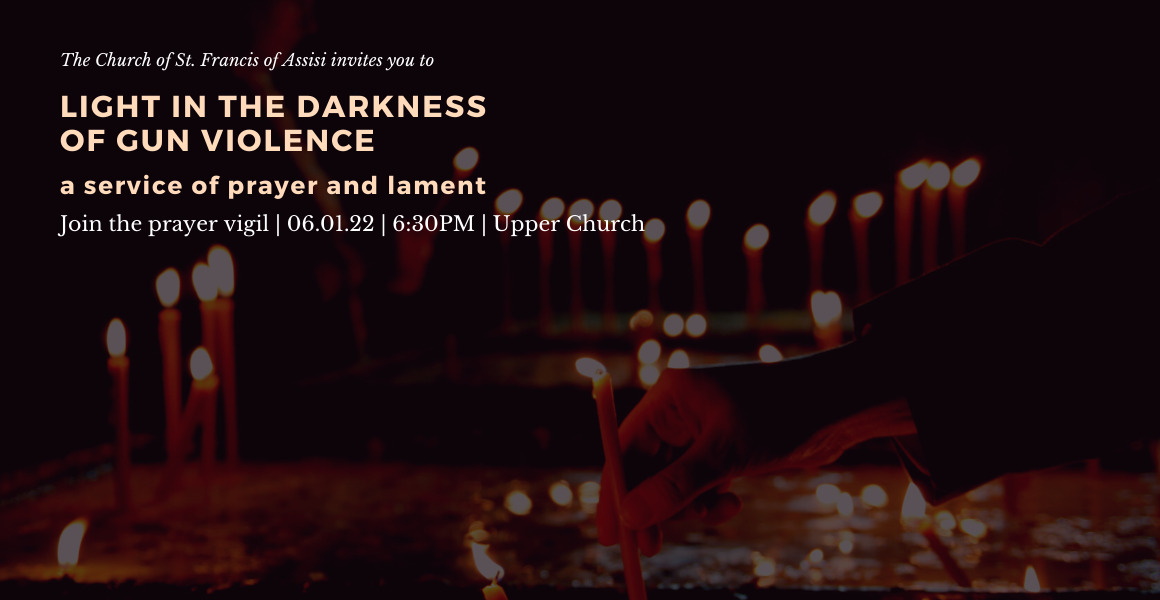 In recent days our country has been wracked, again and again, by gun violence: Buffalo, Uvalde and even as close as our own subways.
How do we respond to such evil and darkness?
We will gather as people of faith to pray for those who died, for those who mourn and for peace and healing.  We will come together in unity and love to strengthen us for action.
The Church of St. Francis of Assisi invites us to come together to remember all those killed by gun violence, especially those in Buffalo, Uvalde, and right here in NYC.
Wednesday, June 1, 6:30pm